Smiddle Siebel CRM Connector
Siebel CRM Connector is a software product that allows you to organize the interaction between a Cisco contact center agent and Siebel CRM using an additional control panel for telephone calls and chats directly in the CRM window, without the agent going to the contact center interface.
A high level of customer service, lightning-fast processing of requests, the efficient work of contact center operators, as well as the collection and reliable storage of data about each client and order - all this is necessary for the development and prosperity of a business. One of the problems that contact center agents face is that when talking to a customer, the agent has to constantly switch between the CRM system they use, such as Siebel, and the Cisco interface. Additional actions lead to delays in the processing of user requests, waste of working hours, reduced operator efficiency, rapid fatigue and reduced attention, and sometimes even data loss or inaccuracies in information processing.
Our software product Smiddle Siebel CRM Connector makes the work of the contact center operator much more convenient and efficient, and, most importantly, prevents various troubles that are easy to avoid when using a well-thought-out system that integrates the operator's workplace into CRM Siebel. Significant savings in time and attention allow the operator to focus on the direct processing of customer requests and provide faster and more accurate responses.
The main advantage of using Smiddle Siebel CRM Connector is that this software product allows you to process voice calls, chats and video calls in a single interface, without having to switch between different applications.
The connector integrates the Cisco UCCE/PCCE contact center with Siebel CRM and provides processing of all calls in a single Siebel interface.
Our solution is for you if:
 ✓ you use Siebel CRM and Cisco UCCE/PCCE contact center of any version and want to combine them so that the agent works in a single Siebel window
 ✓ you are running a Cisco UCCE/PCCE Contact Center below 10.5 and planning to upgrade to a higher version.
Smiddle Siebel CRM Connector will help you:
✓ migrate from Cisco connector quickly and seamlessly: install Smiddle Siebel CRM Connector in Siebel with minor edits in .def file, then migrate UCCE/PCCE from version below 10.5 to current version of UCCE/PCCE. And that's it! Everything works without any changes and modifications in Siebel!
✓ integrate Cisco contact center with CRM Siebel: if you have a new installation. and you know the syntax or have experience with the Cisco connector, then you already know how to install and work with Smiddle Siebel CRM Connector!
Request a demo
A modern contact center should combine all possible channels of communication with the client, since someone needs voice communication with the operator, another person needs an online chat, and a chat bot or voice assistant will be enough to resolve some issues. Therefore, it is important that potential or existing customers have a choice between communication channels.
The use of other Smiddle software products in conjunction with the Smiddle Siebel CRM Connector allows the operator to process all requests from various channels directly from Siebel CRM.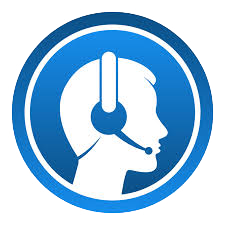 Receive and make calls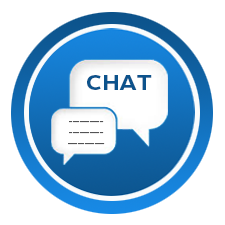 Serve chats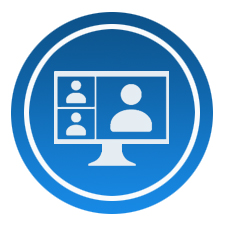 Receive video calls

Voice calls in Siebel
Serving voice calls remains a priority, because regardless of the degree of technological progress and the wide range of communication methods available, more than 50% of customers still prefer live communication with the operator. Smiddle Siebel CRM Connector allows you to receive and make calls directly from CRM.
Functionality of voice calls in Siebel:
-  agent status management,
-  making and receiving calls,
-  switching calls to another operator,
-  opening a client card from CRM on an incoming call,
-  making a call directly from the customer's card,
-  transferring information about the call through CallVariables to CRM,
-  preservation of all call routing functionality on the Cisco CCE side,
-  saving conversation records (if connected to Smiddle Recording).

Chats in Siebel
Software product integration Smiddle Omnichannel with Smiddle CRM Siebel Connector allows a contact center agent to receive messages from clients from various instant messengers (Viber, Telegram, WhatsApp, Facebook Messenger, Instagram Direct) and website web chat directly in his workplace in Siebel.
The solution allows:
-  connect a bot to solve standard questions, and if necessary, connect an operator,
-  manage agent statuses in Siebel,
-  notify about the receipt of a new appeal, a new message,
-  work with several chats at the same time,
-  transfer the information received from the messenger and chatbot to Siebel upon incoming calls,
-  open a customer card in Siebel,
-  to communicate with the client and exchange files,
-  transfer chat to another agent,
-  switch the dialogue from the agent to the chatbot and vice versa,
-  put the client on the black list and assign service tags to the dialogue entries,
-  keep all call routing functionality on the Cisco CCE side,
-  save dialogue recordings using the solution Smiddle Recording.

Video calling in Siebel
With Smiddle CRM Siebel Connector and the connection of the Smiddle Webex UCCE Connector software product, you can use Webex and provide customers with the ability to contact the company using video calls. The client can make a call from the company's website or mobile application, the operator receives the video call directly to Siebel!
Integration of the solution will provide the ability to:
-  manage agent status,
-  notify about new incoming call,
-  maintain high call quality,
-  transfer call parameters and data about the client to Siebel,
-  raise the client's card in Siebel on an incoming video call,
-  share the screen,
-  exchange messages in Webex chat, 
-  manage video call settings and permissions (camera, microphone),
-  record video calls Smiddle Recoding.