How does Smiddle Agent Scripting operate?
The system provides its administrator with the opportunity to design conversation scenarios, which include possible and probable questions of the user, and corresponding reactions of the agent in each of these cases. Thus, a correctly written communication scenario will help the contact center agent to find the answer to the most probable / typical questions of the client and help them to avoid conflicts with the customers, by carefully planned work with objections.
The script is automatically launched in a separate web interface (Executor) and can be integrated into Cisco Finesse or other external system that is the agent's workplace. On the basis of input parameters (agent, client, phone number, campaign, script number) Executor runs the required script and executes it. Further, the agent uses this script to structure their communication with the client, providing the clients with the relevant answers to their questions and asking corresponding questions, receiving the necessary information from the client.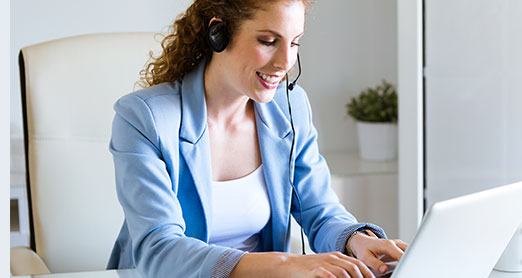 During the execution of the script, the system provides for the exchange of data with external sources (for example, CRM) through the External data controller module. Thus, it is possible both to obtain information from external sources and to transmit data in the opposite direction.
In case the call was interrupted for some reason, it is possible to resume the conversation with the client from the moment it was interrupted. The history of the script execution is saved in the database and allows to restore the interrupted communication.