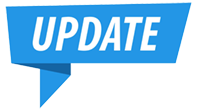 We are excited to present the update of the Smiddle Recoding software, version 5.0, which includes expanded screen recording functionality and more features for quality control and customer service.
Screen recording can now be initiated during the following events:
  - Start of call recording
  - Start of chat recording
  - Agent login (for Finesse Cisco)
  - Command from supervisor or external system
The new version of the program also allows for the simultaneous recording of 2 user monitors.
"Screen recording is an important tool for quality control and customer service, and we are constantly working to improve our solutions to meet the needs of our customers," noted the company's development director.
The program must be installed on the operator's workstation to activate the screen recording feature and configured to work properly. Agents do not have access to the program, cannot change settings, or influence its operation. Supervisor access to Smiddle Recoding allows for viewing the recording status, playback of the recording, or separately listening to the conversation or viewing the screen recording.
This product can be as used in contact centers and to control employee actions, for example, to monitor their activity when opening certain programs or servicing specific clients.
The software is user-oriented and has a simple and intuitive interface. The addition to the expanded screen recording functionality, Smiddle Recoding 5.0 contains several other improvements. To learn more, request a demo on the product page Smiddle Recoding.